Who We Are?
1AD Studios is an agency of graphics designers,web designers and developers, who are passionate about their work and on a mission to make it better to serve you.
While retaining competitive rates we never compromise the quality of our services. We never stop improving our services and standards, including new design trend, latest development technologies and customer engagement to enhance our capabilities and of course, to increase customer satisfaction.
Our philosophy is really straightforward. We just want to make our clients happy. As simple as that. It revolves around our team doing the best at what they do best. From sketch to mock up, to code, to final product we can be proud of.
We believe that the brilliant ideas of the clients, the imagination of the designer, and the expertise of the developer will produce a high quality product. We always aim higher and constantly continue our education to raise our standards.
Client satisfaction means everything to us. We take pride in the quality of work that we do and like to maintain a relationship with our clients long ofter the work has been completed. Every client is treated with the utmost respect. Every project is crucial. Especially yours.
If you would like to know what we can do for you, give us a call at +1(504) 264-6001 or email us. We will take care of every aspect of your project, from start to finish.
Business Opportunity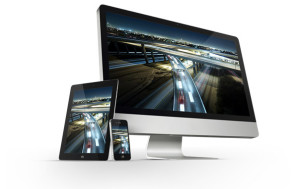 Our Tactics
Top Notch Support
We are a full service multimedia agency dedicated to providing professional web development, graphic design and audio/video to the small businesses, organizations and individuals. We would love to hear about your project and develop a plan to turn your ideas into reality. Contact Us today to discuss your project.

Web Development
Like most sites on the web, our standard layout is based on a three by three grid. Browsing through our portfolio is a great way to think about the visual layout of your page. We can assist you by creating a simple banner and editing images for your site. Already have a website? If you need a redesign we can help you with that as well.

Strategic Marketing
Ongoing Search Engine Optimization services are an important part of any marketing strategy that wants to get sales and leads from Google, Bing, Yahoo and other search engines. Link building, content refreshing and social media marketing all combine to create a successful search engine marketing campaign.
Technologies
We are HTML5 Powered with CSS3 / Styling, Graphics, 3D & Effects, Multimedia, Performance & Integration, and Semantics